If you've got the habit of always throwing your hair up as a ponytail through the day and even sleeping with it at night, then you are just like me.
We all adore ponytails.
They're sassy, chic, and virtually perfect for all locations. They are also ideal in summer as they help keep your hair off your neck and face.
Of course, the ponytail also looks cute and helps you achieve the "I woke up like this" look, but do you know that there are consequences to wearing your hair in a ponytail every day?
Did you know that pulling your hair into a ponytail daily can contribute to permanent hair loss? Tight ponytails pull the hair around your hairline and this could cause the detested receding hairline.
If you are always on a ponytail, you may start noticing that your sideburns, bangs, the hair around your temple area, and the small frizzy hairs around your hairline will start thinning. Horrible, right?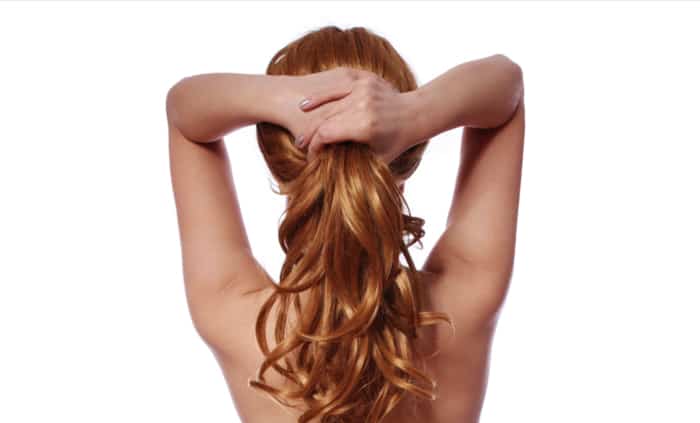 Ladies with thick or long hair may also notice thinning hair. In fact, you might believe in the common misconception shared by most women that their hair stopped growing, meanwhile it is just the case of a tight ponytail causing hair breakage.
To avoid all these, here are some of the steps to take in order to stop the habit of wearing your hair as a ponytail daily.
CHECK OUT: 10 Ways to Put Your Hair Up In A Ponytail
So how to stop wearing your hair in a ponytail?
Try out other hairstyles during the day!
Instead of wearing a ponytail day in and day out, you can start trying out other amazing hairstyles.
1. Over-the-shoulder Braid
Instead of a ponytail, you can rock this new braid style that is ideal for whatever occasion and wherever location. It is also very simple to achieve and it stays put throughout the day.
To achieve this hairstyle, give your hair a deep side part, swoop all your hair to a side gently. Braid the length and secure the tail with a hair elastic.
This hairstyle doesn't need perfection, so little pieces of your hair sticking out from the braid will only add to the charm. This incredible hairdo is often referred to as the Selena Gomez hairstyle. Fantastic!
2. Top Sides Pinning
This is a gorgeous hairstyle that you can achieve even when you are running late to work. It takes only 60 seconds to achieve this Drew Barrymore style.
Simply rub a little bit of a high-quality serum product between your hands and apply it to the ends of your hair.
Organize your hair by running a paddle brush through it, and then pin the sides back with bobby pins. Allow a few hair wisps to fall in some places, and voila! you're ready to move.
3. Textured Hairdo
If you have natural waves or curls, you can show them off as you go about your daily activities. Pull big sections of hair loosely, towards the center, twirl it and secure with bobby pins.
If you want to make more of a statement, use bobby pins with rhinestones or utilize other unique fashion accessories that can show through the hairstyle.
4. Mini Hair Bump
This is another simple hairdo that is a great alternative to ponytail. Cut off a section of your hair located at the top of your head, directly above your forehead.
Then, gently tug and twist the cutoff hair to form a bump-like volume. Secure this with a barrette or bobby pins. You can leave the rest of the hair loose, or you can glam it up by curling the ends.
This hairstyle is also a fantastic way to handle unruly bangs on a frizz-inducing steamy day.
5. Ponytail Clip
Let's say your hair is really long and you desperately want it out of your face. Or, you're late for a meeting, it's raining, and the last thing you want to be concerned about is frizzy hair, then you should try out a ponytail clip.
This clip will pack up your hair, giving it a ponytail silhouette, but without all the hair hazards that come with ponytails.
Check out this video of Pony-O, a revolutionary ponytail clip:
Another similar alternative is clipping the hair up. Part your hair into two, take two hair strands on both sides of the part, and use circle clips to keep it in place.
READ: How to make a perfect high ponytail
6. Hair Fork
The concept of using a hair fork is quite simple. Before stepping out for the day, pack your hair gently to the back of your head, twirl the ends into a bun, and then thrust a multi-pronged fork into the bun.
Unlike a ponytail that tightens the hair, the style will ensure that your hair is in place without any tightening.
Besides, the hair fork gives off a classy and casual elegance vibe, and there are different styles for you to choose from.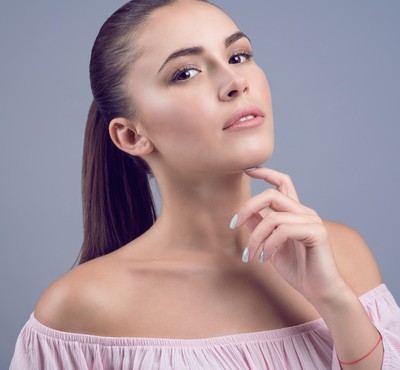 Say NO to ponytail during sleep time!
Most ladies often feel that simply packing their hair into a tight ponytail is the best option for sleep time, but this is not so. It is easier to keep your hair loose while sleeping.
You can twist your hair into a single braid, and then cover it with a silk or satin bonnet. Another protective hairstyle to sleep with is a loose braid.
Wash your hair, use a wave spray to spritz the strands, and brush the hair. Afterwards, braid your hair loosely into one or two sections.
Besides, with this style, you can wake up to beautiful waves the next morning.
Is it bad to wear your hair as a ponytail every day?
Wearing a ponytail from time to time isn't necessarily a bad idea. It only becomes a problem when you pack your hair as a ponytail on a daily basis.
Yes, it is bad to pull your hair into a ponytail every day. As said earlier, the tension can cause your hair strands to break or to pull out from its roots.
This post has reviewed six different hairstyles that can serve as a fabulous alternative to a ponytail. You can select the hairdo that is ideal for you.
Image Credits: Deposit Photos
PIN For Later!