If you've got thin fine hair like me, you'll know how hard it is to add volume and body to our otherwise flat hair.
I've always had long hair, and my fave hack is to braid my hair or put it in a bun and when I put my hair down, I'll get loose curls plus much-needed volume.
So recently, I cut my hair short.
It's still long, just a little bit above my shoulders but still, I haven't had my hair this short in years!
While short hair is easier to maintain, it's much harder to volumize it 'cause there isn't much hair to work with.
Thankfully, there are still some tips and tricks you can follow to help you figure out how to add volume to short hair.
---
How to Get Volume in Short Fine Hair
1. Change Your Part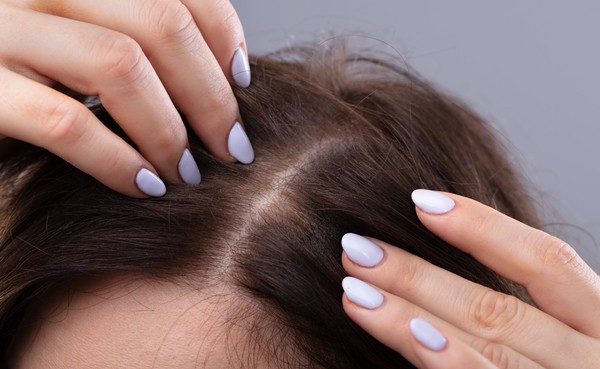 If your hair is in the habit of falling naturally, then there's a good chance that the fall is happening in the place where you part your hair.
The problem is not that it is the place where your hair lies in, but that you are actually training it into that. 
READ: How To Put Rollers In Short Hair For Volume
An easy solution to this is to flip your part to another side, therefore creating volume at your crown.
However, if you are getting worried about the possibility of looking lopsided, then do the flipping while your hair is wet.
For the highest effect, try to run a deep side part on the other side of your dry hair, using hairspray to mist would help hold the hair.
2. Back-Brush It
Teasing is something you can do easily and it doesn't really need to be as aggressive as a lot of people make it feel.
While aggressively back-combing with a fine-toothed comb may lead to massive tangles (which can easily become a nightmare of anybody during shower problems). 
Back-brushing the roots with a large paddle brush can actually help for creating soft volume.
Personally, a technique I prefer and have found very effective is pinning up the top layer of the hair, then going on to back-brush the rest on a section by section basis. This process involves the holding of each section taut and somewhere away from the head.
Once done, a detailed brush in a downward manner in such a way that it forms three quick strokes.
If you are willing to make the volume last like I think you would, then you can use a good quality hairspray on the back-brushed area of your hair.
Once you are able to back-brush carefully, handling all your tracks well, then there will be no need to fear about the volume of your hair anymore.

3. Blow-Dry Upside Down
From the name of this strategy alone, you can tell for sure that it is a badass.
Even if you are yet to perfect your techniques on blow-drying, this one would still be easy for you, so it is a total win. In fact, the best shortcut towards achieving a voluminous blowout is to just flip your head upside down. 
CHECK OUT: The Healthiest Way To Dry Your Hair
Yes, this may sound easy, but there's a lot of work to do about it.
Most stylists see it as how to add volume to short hair with a flat iron, which is completely cool, and can be tried, depending on how well you understand your hair. 
The major reason why this one is effective is because at an upside-down position, your roots gets automatically charged with lifting your scald off, which is how you would love for it to grow.

4. Try a Volume Building Shampoo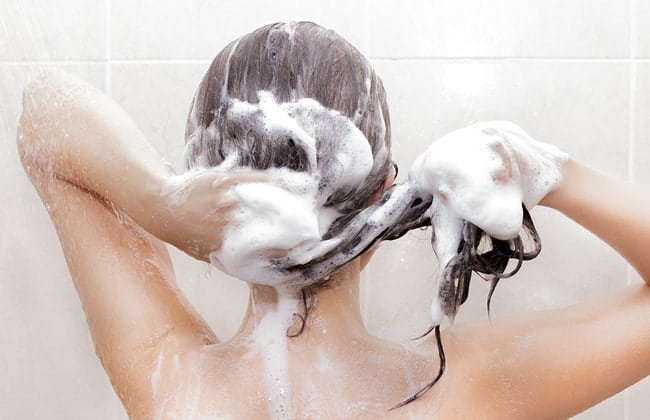 While a few people speculate that using a volume building shampoo might weigh your style down, I'm of the opinion that it won't because I've tried it.
Its a no-brainer that this method works considering its name, but you will be surprised at how much difference it actually makes.
One of the first rules I imbibe is to use clear products, or the ones that are at least translucent, since they are less likely to contain too much conditioning ingredients.
So, if you want to go with my style, you can as well say no white and creamy brands of conditioning for your hair.
Another important thing to note is for you to go easy on the conditioner. Average does it and you can even apply it to the bottom half of your hair. Even better, just apply it to the ends of you hair.
5. Crimp Your Roots
This is one method that has remained useful almost since time immemorial.
You can make the roots of your hair's underlayer a stand out from the scalp my crimping the roots there.
RELATED: This is the best hair crimper iron!
Yes, those stories you heard were true; crimping the hair is actually a special magic that takes your hair to the level you desire. Recently, the method looks like it's coming back again, only with a full force this time.
Simply crimping on the root can do wonders. And for that, we recommend the Voloom Rootie Hair Volumizing Iron (click the link to read our in-depth review!)
It is such a fantastic to get the texture roughed up and of course to give it a standout look from the scalp. It is safe to say that it adds soft, natural-looking volume.
---
If your hair is NOT too short, and there is still enough hair to curl, consider curling it.
Curling hair is the probably the best way to add volume to your hair.
But I may be biased! After all, this site is dedicated to curling hair and I'm obsessed with it 😉
You can find the best curling iron to use for short hair here.
And if you prefer rollers instead, we got you covered. We've rounded up the best hot rollers for short hair in this post.
Hot rollers are also a great way to add volume without curling hair; just use those big hair rollers to lift your hair up and give you that blowout look!.
---
If all else fails, get a check-up
While it is not exactly common, we've seen cases where thin fine hair is caused by a medical condition.
In those instances, a checkup may be the best thing to do. This is especially true if you used to have thicker hair before but have recently experience hair thinning.
Visit a hair expert to look at your hair and figure out exactly what is wrong from a professional perspective. I
f they check and found nothing wrong medically, then you can go try any of the volume-boosting strategies we've mentioned above.
---
These tips just takes just a few minutes to do and unlike some other methods, it doesn't require any expertise to make it work.
Having a short hair with volume on top can be quite a difficult task to attain.
But with these strategies, you can be sure that you are at least on the right track towards achieving your hair goals.
PIN For Later!
Image Credits: Deposit Photos