There are times when we tend to fuss over what type of hairstyle to quickly make in the morning after coming out of the shower in a rush for school. 

This can even be worse than a nightmare if you've got a CEO who nags at employees that go to work later than expected. 

There are other times when you're pretty late for the gym and cannot afford to spend extra time blow-drying your hair or styling it any further. 

Whatever the case may be, at one point or the other we've all had that moment when we had no other choice but to head out of the house with wet hair. We all know that this method is not advisable, but we still have to look good and wear an attractive hairstyle, right?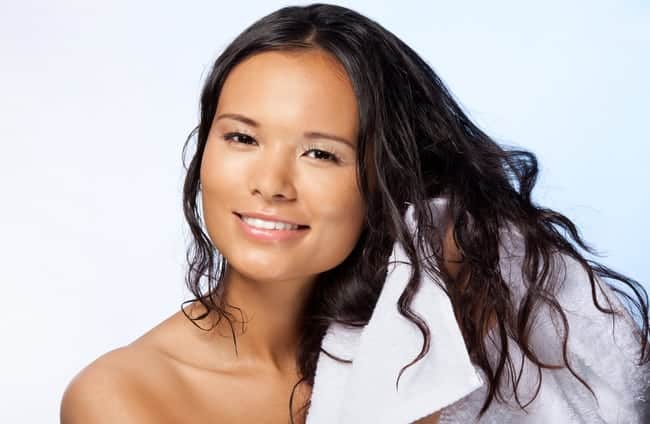 Tutorial: Quick Hairstyles For Wet Hair In The Morning
The four hairstyles I'll be showing you in this post will make life easier whenever you're stuck with no hairstyle ideas after washing your hair in the morning. They're quick, pretty easy to pull off and are great ways to prevent any type of risk damage which might occur as a result of applying heat to your hair. 
Here they are:
Style #1: Simple Side Braid 
As simple as the name implies, this is one of my best hairstyles on days when I just can't depend on my blow-dryer. Turns out this hairstyle has some hidden magic to keep my hair looking chic as ever. 

For this hairstyle, you'll need to comb out your hair in a gentle manner first. Preferably, you can also use a soft brush to get all your hair evened out. 

Next, gather all of your hair to one side. Use your fingers to make sure it doesn't cover your ear to give you more comfort as you continue.

Allow your hair to just drape over your shoulder and divide it into three even sections. As you do this, you may notice that a few strands are left out. You need to make sure that all your hair is included in each section, so pull them in.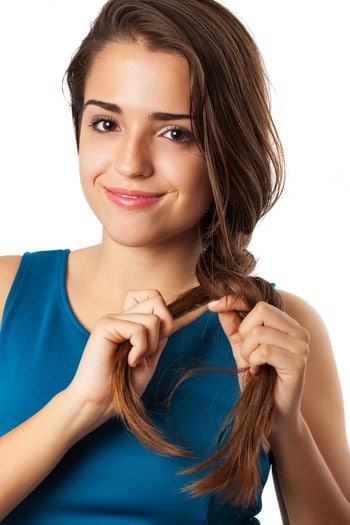 Start to make a normal braid with each section with the lower free half of each hair section by pulling the two outer sections over the middle hair section. 

Repeat this until you reach the end of your hair. Then, you can use a fairly tight elastic to secure it here. I always pull out my braids to make them look spectacular on my wet hair. Easy, isn't it?
Style #2: Noble High Ponytail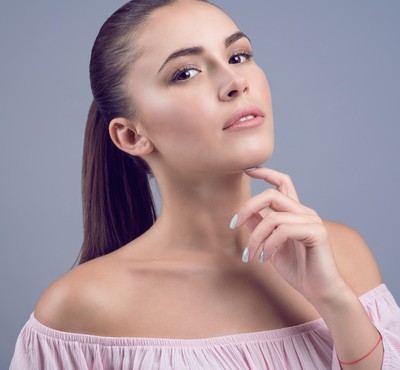 There's a certain feel to this next hairstyle that gives you the sleek and noble look of a princess. Inspired by Christina over at Hair Romance, this one is another easy style to put on when your hair is all wet.

To do this, you'll need to start off by packing all of your hair to the crown of your head without leaving any strand dangling out. Now, it's not uncommon to find that there might be lumps or even a few bumps within your wet hair. 

Get rid of these by gently combing your hair with a rat-tail comb. Merely smoothing out my hair by gently running the comb teeth over the top of my hair also works magic here. 

Because your hair is still wet, you may notice a few comb marks present on your hair. Use the side, back or palm of your hand to gently rub these off. Nothing can be more embarrassing than having someone ask you if you had your hair was scratched off by a chicken's claws. 

Using a tight elastic band, tie your hair securely in a high ponytail. Don't forget to give your head one or two killer swerves while looking at the mirror to feel the nobility that comes along with this hairstyle!
Check out the different ways to put your hair up in a ponytail!

Style #3: Double Braided Low Messy Bun
My third hairstyle is one that's going to make you look stunning even in your wet hair. Think more of a brilliantly done double braids perched on the sides of your head, topped off with a sexy looking messy bun. You don't want to miss this one!

A good way to start is to part your hair in the middle from the front of your head up to about halfway backwards. Then, pick a front section of hair from one side of the parting―no more than 3" wide―and divide this further into two equal parts. 

Take the bottom part of the two and cross it over the one on top. Then a bit of hair strands from the rest of your hair and add them to the lower hair―this time, it's the one that was previously on top―and cross it over the top again. 

Hey, I know this might be a bit confusing at first so take your time to clearly grab these steps. 

Repeat this process all the way round your head, adding new hair strands to the lower one and crossing it over the upper hair part. Stop adding new hair to the lower section of hair when you get to the back and just continue to cross both hair parts until you're about halfway through,
Then use a hair clip to hold this in place at the back of your head and do the same thing on the opposite side. 

After you've completed the second braid and secured it with a hair clip, tie the rest of your hair in a messy bun. The rule to follow here is: there are no rules! So get naughty and make your wet hair look as gorgeous as ever. 
Style #4: Pull-back Bun
It may hurt to say this but we're down to the last cool hairstyle for your wet hair. It's by far my easiest go-to style whenever I'm super late for work. Gosh, it's got this simple-yet-official look and it's got to be on your top list of office hairstyle. 

Pretty much what you need to do in order to make this style is to run your fingers through your hair and gather it towards the back of your head. Make sure to smoothen out any wrinkles or lumps present in your hair as you do this. 

The next thing to do is to twist your hair into a bun at the crown of your head and secure it with a hair elastic. The cool thing about this hairstyle is that you can choose to give it a messy look or just keep it neat especially if you're wearing it to the office. 

The pull-back bun is so easy, you're probably going to love this one more than the others!

No matter what style you decide to choose, you should always be careful when tugging or pulling at your wet hair. This is because your hair is more prone to breakage when wet. 

And, you don't have to feel bad about your wet hair. It's never going to look as gorgeous as it is when dry, but you can make it look better by allowing it to dry naturally before throwing it into a messy bun or a noble ponytail. Even if it's just for a couple of minutes while you're doing your makeup or something else. 

I hope you do enjoy making these easy hairstyles! 
Image Credit: Deposit Photos
PIN for later!