I don't know about you, but I spend a lot of time trying to curl my hair perfectly. Isn't it frustrating to see the curls fall flat just an hour or sometimes, a few minutes later?
I've tried using hairspray to get curls to hold, but it makes your hair sticky, resulting in curls looking artificial.
For one reason or another, it's hard to get those perfect curls we all love so much. It's frustrating but don't worry! After trial and error, I've found a way that works for my hair type. We all have different reasons, so before I'll share with you the tips, let's first explore all the possible reasons why hair won't hold a curl and what you can do about it.
It depends on how healthy or damaged your hair is. Your hair type also has lot a to do with how well your hair holds curls. We'll discuss it further below. Read on!
---
5 Reasons Why Your Hair Can't Hold a CurI 
Are you one of those people that find it hard to get those perfect curls? Perhaps you've done everything possible but can't seem to figure out why you can't get those beautiful bouncy curls. 
Here's a list of various reasons why your curls don't last:
1. Your Hair Is Damaged
This is one of the major factors that contribute to this problem. It could be caused by the weather (some weather conditions make the hair lose moisture), bad hair care routine and other factors.  
For your hair to be able to hold a curl, it has to have some moisture and texture to it. It needs to have the right amount of texture and friction. 
Damaged hair is just too dry. It is basically at the extreme end of the texture spectrum and that is unfavorable for curling.
2. Your Hair Is Too Healthy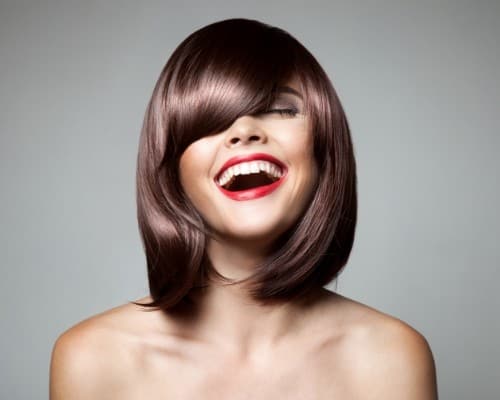 The opposite is also true.
While damaged hair makes it hard for hair to hold a curl, having hair that is "too healthy" has the same effect. This is because your hair tends to be smooth and shiny, which makes it very slippery to style. 
If you find it difficult for your hair to hold any style (not just curls), it may be that your hair is too 'healthy', which is a good thing, right?!
3. Your Hair Is Too Thick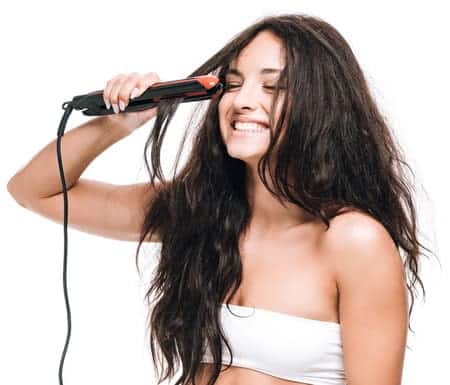 There are different types of hair with different characteristics. How well your hair holds curls depends on its texture.
Hair with very thick textures is usually harder to manipulate into forming curls. The same goes for hair types that are too straight. 
The right hair type for forming curls lies somewhere in between the two ends of the texture spectrum. The texture needs to be just right. This means it can neither be too fine or too coarse. 
Generally, thick hair is likely to be more coarse coarse texture. So, the thicker the hair, the harder it is to manipulate into forming curls. 
4. Your Hair Is Too Straight
If you have naturally straight hair, getting curls can be really hard because it's just not in the genes. 
For people with naturally straight hair, it's hard to hold curls because of the way their hair shaft is shaped. Their hair shaft is circular, whereas those with naturally wavy hair has a more oval shaped hair shaft.
Curling straight hair changes the shape of the hair shaft in people with straight hair so that it could form curls temporarily. The curls are temporary but there are tips and tricks to make them last longer.
5. Your Hair Is Too Clean
For curls to hold, your hair needs to have grip. 
When you wash hair, you strip off natural oils. It tends to not hold curls as well as second day hair. It's much better to curl hair that hasn't been washed recently. 
But don't worry, you can still curl clean hair. You just need to follow these tips and tricks.
---
How to Fix These Problems
Now that you know why your hair won't hold a curl, let's talk about what you can do to fix it.
1. Understand the Nature of Your Hair
Understanding the nature of your hair will really help you to know what you should do to it and what you shouldn't do. 
There are different hair types and what works for a certain hair type may not work for another one. 
Knowing the dos and don'ts of your hair will really help you to understand how best to take care care of it and how best to manipulate it. This will help you to get the desired outcome.
2. Avoid Applying Too Much Heat to Your Hair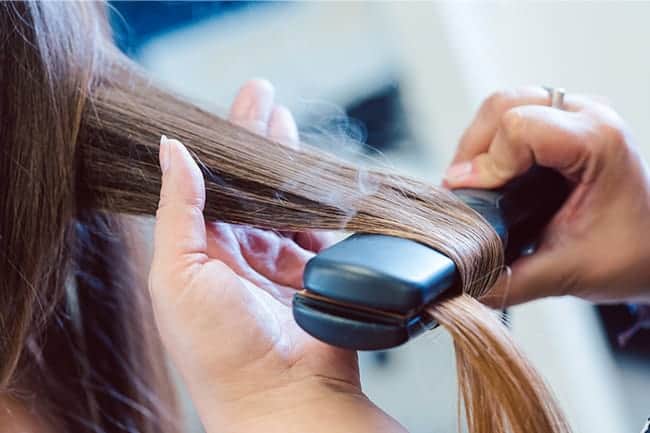 You might want to watch how much you use those curling irons and hair straighteners. 
Be conscious of how much heat you apply to your hair and make use of products that can help prevent damage to your hair. 
Also, make sure that whatever curling iron, straightener or any other tool you are using is of good quality, and does not heat up too much or your might burn your hair.
3. Keep Your Hair Healthy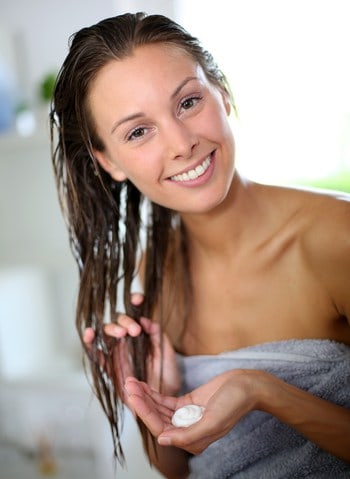 Keeping your hair healthy helps you to prevent damage and reduce dryness as well. 
Use products that are not too harsh on your hair and scalp. Wash your hair regularly with the right products. 
Try not to wash your hair daily. In fact, it is advisable to wash your hair every 2-3 days. Or even twice a week.
This practice is also great for achieving those perfect curls but you don't have to wait two whole days. Just curl your hair a day after leaving it unwashed to help the curls stay longer. This is because the oil produced by your scalp helps the process.
RELATED: How To Train Your Hair To Not Be Washed Every Day
---
My Hair Won't Hold A Curl: Frequently Asked Q's
Now that we've cleared that up, let's delve even deeper. 
In the following sections, we'll discuss the three categories of hair that usually have issues with holding curls and how you can fix it.
Damaged Hair Won't Hold Curl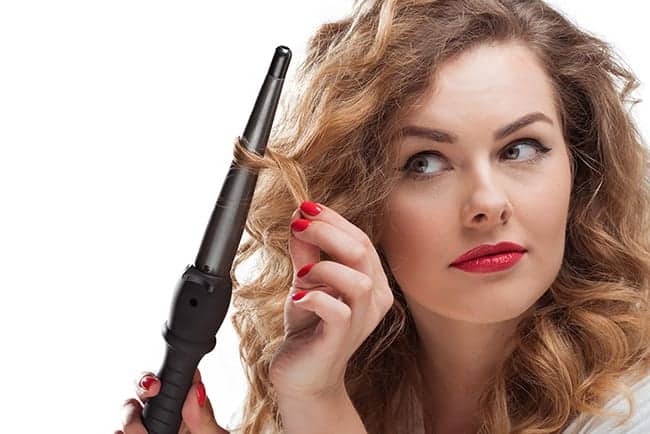 Hair damage can be caused by heat, chemicals or even brushing and combing your hair the wrong way. 
When hair is damaged, it takes away the right texture the hair needs to get perfect and amazing curls.
For your hair to form curls properly, it has to be soft but at the same time, not too soft. 
Generally, damaged hair is frizzy and it has a dry texture. This dry texture makes it impossible for it to form curls. To fix this problem, the first step is to figure out what exactly is causing damage to your hair. 
After that, begin the process of repairing it and with time, your hair will be back to a state perfect for those lovely curls you want so much. 
Basically, all you have to do is treat your hair with the care it deserves. You should consider seeking professional help you with this process.
Wavy Hair Won't Hold Curl
If this is the case, you might want to revisit your hair care routine and also figure out the nature of your hair. 
You should figure out if the hair products you are applying to your hair are fit for it. If you are unable to figure this out on your own, seek professional help. 
A professional would be able to figure out what exactly you are doing wrong and get you on the right track in no time.
Natural Curly Hair Won't Curl
If a naturally curly hair isn't curling anymore, it is usually because it is not being taken care of properly or the nature of your hair is naturally shifting towards being wavy. 
The first step should be figuring out exactly what is going on. If the hair is damaged, it can be managed. 
Again, seeking professional help is highly recommended because it makes the whole process faster. It also means you get to have your curls back faster. 
If you think you've got it all figured out though, go ahead and make the necessary changes yourself.
---
My Hair Used To Hold Curl and Now It Doesn't
If this is the case, it's probably because you've changed done something to your hair that has changed its natural state. 
It could be as a result of applying too much heat, excessive use of hair chemicals, using the wrong products or even brushing your hair wrongly. 
It could also be that your hair is naturally changing. If that is the case, you have nothing to worry about.
PIN For Later!
Image Credits: Deposit Photos