I'm sure you have an opinion on what's best for your hair. But we can all agree that wrapping the hair at night is crucial.
It can be a bit tiring, but in spite of this, protecting your hair is key.
By wrapping your hair with a headscarf, you can protect it from frizzing, fraying, bending and unnecessary breakage while you sleep.
This post may contain affiliate links. If you click through and make a purchase, I'll earn a commission, at no additional cost to you. Read my full disclosure here.
* Prices and Images pulled from the Amazon Product Advertising API on 2023-12-09 at 20:59
---
Ever had that awful experience of spending a lot of time styling your hair, then waking up realizing you have to do it all over again?
Well, you can as well prevent it from happening again with a headscarf.
So, your wish could be to preserve your hair, protect it from unwanted breakage, or simply keep your hair away from your face or body.
Whatever it is, wrapping your hair in a head scarf while you sleep is the ideal solution.
Besides, the sheets and pillowcases on the bed tend to remove the essential oils from your hair.
But with a headscarf, especially a silk scarf, the friction between your comfy sheets and hair is significantly reduced.
Read on to learn more on efficiently wrapping your hair overnight.
READ: How To Curl Your Hair Everyday Without Damaging It
---
Preparing the Hair
Before you wrap the scarf over your hair, you should use a comb to part your hair to the top of your neck. Brush the hair and keep it smooth. Use bobby pins to hold the hair down in place, if you have to.
If your hair is curly, use your hands instead of a brush in order to avoid frizz. There are different methods of wrapping your hair and different scarves.
Each method requires you to know how best to pack your hair into the scarf so won't go through lots of stress the following morning.

The Greenhouse Style
If you are on curls, spritz the curls lightly before you go to bed.
You can do this with a spray leave-in or water. Then, place a plastic cap over the curls and wrap it all in with a silk scarf.
This way, your hair will be moisturized when you wake up the next day.
If your hair is extra dry, this is a good technique to apply in wrapping it overnight.
To better retain the moisture, it will be better to seal the spritz in by applying either castor oil or shea butter.

Twisting and Braiding your Hair
If you're on natural hair or you're after a softer hair, it'll do you good to twist, stretch or braid your hair before you tie a silk scarf over it or place a bonnet on it.
The twists will keep your hair organized, and when you lose the twists, you'll get beautiful curls.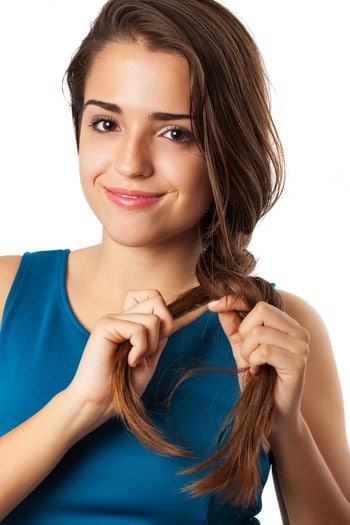 If you're tired after a long day, twisting can seem like a far-fetched idea, but you can get it done. It is easier if your hair is slightly damp and do not apply too many products to your hair.

Pineappling Technique
Are you a naturalist?
Then, you should be aware that the maintenance of your hair, especially at night can mark a difference in the texture of your hair.
One of the best and popular ways to maintain natural hair over the night is by pineappling with a satin bonnet or a silk scarf.
The pineapple style is easy to do. All you need to do is gather all the hair to the top of your head like a bunch and then hold it in place with something like rubber bands. After this, you can wrap your scarf over it.
Turban
Another technique is to tie your scarf into a turban.
First, fold the scarf into a triangle. To do this, take a square scarf and make it flat. Tie it from one to the other, placing the softer side of the scarf down to reduce friction.
After this, you can place the longer side of the triangle on your neck. Check to ensure that there are no hair strands below the folded edge.
Wrap the triangle loose point over the top of your head. Tie the knot ends either on top or below the point hanging over your head.
Wrapping with Satin bonnet or scarf
Most girls nowadays prefer satin bonnets because they can just place it over their hair without any wrapping.
It involves you first piling your hair to the top of your head and making a bun with a tie.
After this, you can wear your bonnet to sleep without worrying about ruining your hair.
In fact, you can just as well take the bun out to school or work the next day with only little adjustments needed.
However, you might prefer satin scarves because they give you more control over the process of wrapping your hair.
Place the satin scarf over your hair. The satin scarf should be of considerable length.
After this, you can tie it beneath the bun you've made, knot it tightly at the back and then bring the loose ends to the front of your hair and tie it securely.
Tuck the sides of the scarf behind your ears. You can have your beauty sleep comfortably without being bothered about your hair slipping out.
---
How to Wrap your Hair Overnight with a Silk Scarf
With a silk scarf, your hair can be tangle free, and you can prevent split hair.
Comb or brush your hair properly to the back of your head to ensure that all the hair is wrapped into the scarf.
Place the silk scarf over your head and then tie its loose ends towards the back of your hair as if you intend making it into a ponytail.
Take the loose ends of the scarf that appears to be a ponytail and begin twisting it over and over again until it is tight enough to stay put all through the night without unravelling.
Wrap the twisted ponytail around itself until it forms a bun.
Lastly, fold the loose piece into the bun to secure it.
Another plus of silk scarves is that if you're rocking a straight hair, then can efficiently compress the hair and assist you in keeping the hair straight.

---
These night hair maintenance routines might seem stressful, but the benefits far outweigh the stress. They help you in preserving your hair and ensure that preparing to go out the next day isn't much stress.
PIN For Later!
Image Credit: Deposit Photos