I have often wondered why I was born with fine hair. I look at those gals with thick, 'heavy' hair, and I just sigh a little inside. Not in a jealous way. Rather in a longing way. 
But I have learned that being thankful for what I have gives me inner peace. And so I stay in the thankful lane.
Using the best products, keeping a good routine, and blessing myself with the right hair equipment also helps me to stay in that thankful zone.
The upside to having fine hair is that it doesn't take as much time to curl once you get the hang of it. Let's look at ways for you to create that perfect curl you deserve and learn the best way to curl fine straight hair.
---
This post may contain affiliate links. If you click through and make a purchase, I'll earn a commission, at no additional cost to you. Read my full disclosure here.
In a rush? Here's what I recommend – use a flat iron to curl your hair. The GHD is perfect for FINE hair.
ghd Platinum+ Styler ― 1" Flat Iron Hair Straightener, Professional Ceramic Hair Styling Tool for...*
GHD'S 1st SMART PROFESSIONAL HAIR STRAIGHTENER ― The Platinum+ hot tool flat iron predicts your hair's...
PERSONALIZED HAIR STYLER RESULTS ― Unique ultra-zone predictive technology recognizes hair thickness & speed...
HEALTHIER CERAMIC FLAT IRON STYLING ― 365ºF optimal styling temperature minimizes hair damage for 70%...
FLAT IRON WAVES ― Advanced floating plates with an ultra-gloss coating for effortless styling and 75% more...
UNIVERSAL VOLTAGE WITH SLEEP MODE ― You can be as fierce as you want with the same outstanding performance...
* Prices and Images pulled from the Amazon Product Advertising API on 2023-09-18 at 19:00  
---
What type of fine hair do you sport?
When we talk about fine hair, we actually mean the texture of the hair. This is calculated by looking at the width, circumference, or diameter of the actual hair strand. 
Fine hair does not automatically equate to thin hair.
You can have fine individual strands and have many of them. Just run your hand through your hair and feel the thickness of the hair follicles on your scalp. If they are packed closely together, then you don't have thin hair. Just fine individual strands. 
Fine hair also comes in various shapes and forms. You can have fine straight hair, or it can have a bit of a kink in it, or it can be curly, or coily. When gliding your fingers over the strands, fine hair feels silky, almost like satin. 
Preparation helps a ton
Getting into a good routine when it comes to your hair will help to maintain a healthy head of hair.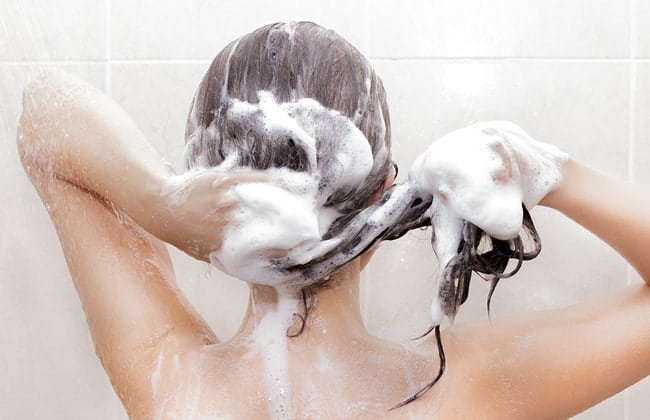 Use a shampoo that doesn't strip the strands. They are fine enough already and extra care is needed to protect them. The shampoo needs to be gentle, yet strong enough to remove any residue product. It might be a good idea to invest in a trusted deep cleansing shampoo that you can use when your hair feels dull and lifeless. 
The next step is to find a lightweight conditioner that works for you. This can be tricky and you might have to try a few out to find the perfect one for your hair. Conditioner can weigh the hair down, making it look like a cow licked it. Most experts recommend applying it to the ends only. This will protect the hair and give that shine we all desire whilst keeping the volume at the roots. 
A heat protectant spray or cream is a must. It has to be applied before using any heat on your hair. This protects the individual strands from losing too much moisture. Moisture loss causes dry, kinky, and difficult to work with hair. Even if you air-dry your hair, don't forget this step because it acts as a sunscreen for your hair. 
---
What can I do to keep those curls for longer?
One of the major complaints from us fine-haired ladies is that our curls fall flat after an hour or two. Here are a few tips and tricks that will help make those curls last longer.
Use a heat protectant volumizing mousse. Try to coat every single hair strand with the mousse. 
Blow-dry your hair with your hands or use a diffuser. The heat enhances the volume-boosting benefits of the mousse. Don't use a round brush to blow-dry. We want to keep every morsel of the hair texture to help with the curls. 
Choose a curling iron or curlers that are smaller than the curl you want to end up with. I have found that a curling iron is the best hair styling tool for long-lasting curls.
Use small sections of hair.
Wrap the entire section, including the ends, around the hair tool. This will give you that spiral wow factor, instead of beachy waves. 
---
Let's get to creating those curls
Firstly, decide which curling gadget you are going to use. You can choose from a curling iron, curlers, a straightener, steam rollers, Flexi rods, etc. 
For this piece, I am going to focus on the curling iron and curlers option. If time is of the essence, use a curling iron. If you have more time to spare for that special night, go for the curler option. 
---
Curling fine hair with a curling iron
As discussed before, wash, condition, prep your hair with mousse. Blow-dry or air-dry your hair. 
Once your hair is completely dry, and I mean completely dry, divide your hair into sections and clip them with hair blow-dry clips. This will save you time and frustration as the curling progresses. 
Put on your heat protector glove. This is usually included with the curling iron. Switch on your curling iron to your preferred temperature (if it has this option). Start with the lowest heat setting. You can always increase the heat later. 
The size of the hair sections will determine the curl type. For spiral, tight, polished curls, choose less hair. Make sure the section is not too thin, as this could seriously damage the hair. For loose wavy curls, use bigger sections. 
Take a section of hair, clip the end of the strand with the curling iron clip, and roll your hair up over the barrel of the curling iron. Hold it for 5 seconds and see if you get that curl that you want. If it's not enough, curl the next sections a little bit longer. (You can curl your hair again but you can not glue back burnt off hair.) 
When you let the curl "fall" off the curling rod, hold it for a few seconds in your hand to cool. Or clip the curl up with a bobby pin for a longer-lasting curl. 
For the sections closest to your face, roll it away to open up your face frame. Alternate the curl direction for more volume and texture. It will also prevent the hair from looking like Shirley Temple ringlets. Unless that is the look you are going for.   
Wait until your hair is completely cooled before you brush or run your fingers through your hair.
This will avoid undoing the curls. Spray with hairspray that won't weigh down your curls. Check out this great video by Kristi for voluminous waves that lasts all day.
When curling fine hair, it's best to get a ceramic curling iron vs titanium, as the latter can get really hot fast and end up damaging your hair.
---
Curling fine hair with hot curlers or rollers
Follow steps 1 to 3 above. (But instead of switching on your curling iron, switch on your hot rollers). 
Start at the back. You want to work from the neckline up to the top of your head. Take a section of your already parted hair. Roll it around the curler or roller and fasten it with the curler fastener. 
Please note the bigger the roller, the more volume will be created at the root but it won't curl as much. Using a smaller roller will give you a more defined curl which will last longer. 
Once you have done this for all sections, leave them in for 30 minutes to an hour, depending on how fast they cool. This can give you a chance to do your make-up or relax and have a cup of tea. 
Once they are cooled, gently unfasten the fastener. Do not tug or pull as this will impact the integrity of the curl. Allow the curler to "fall" into your hand. Let gravity do its work. 
Run your fingers through your hair for a more curly look or brush it out for a more stylized, voluminous look. This option gives a natural curl and bounce to the hair. Wendy Bently shows us how to do it in her hair tutorial using hot rollers. 
---
There you have it folks. Two ways to curl your fine straight hair. As a side note, these options work best for shoulder length and long hair. So, choose which one is the best way for you and go for it, because you can do it and you deserve to feel like a million dollars.